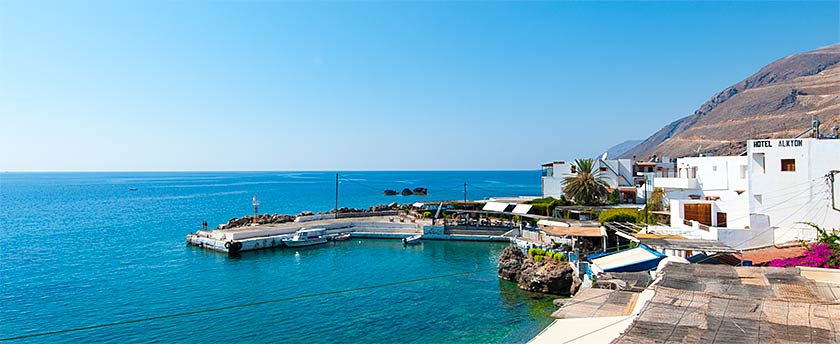 Services
All accommodations are cleaned on a daily basis. The Perrakis family has a long tradition of hospitality, and the accommodations have many regular guests.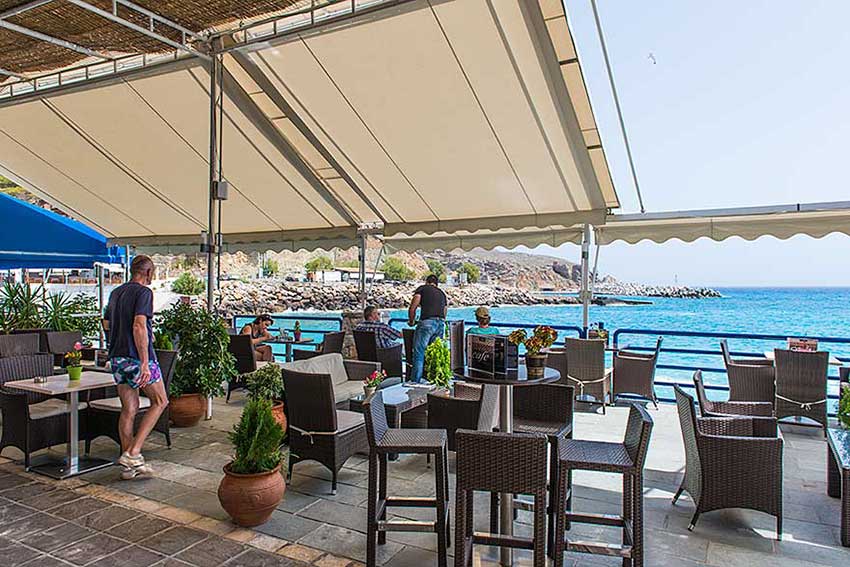 Hotel Alkyon offers a outdoor café on the sea front of Chora Sfakion, as well as a seaside terrace at the first floor, where we serve breakfast and drinks.
Please click the < and > below to see more photos of our accommodations.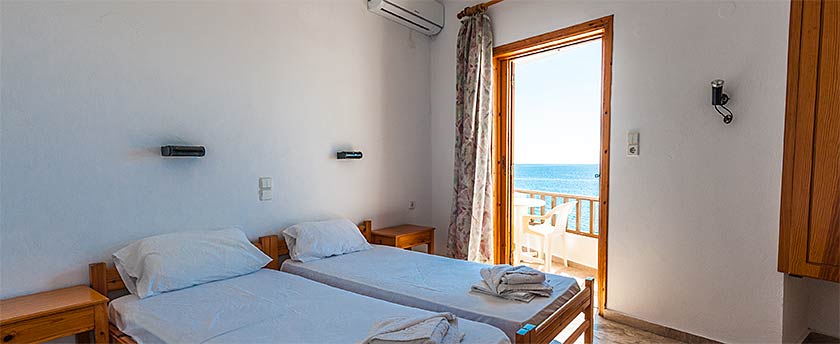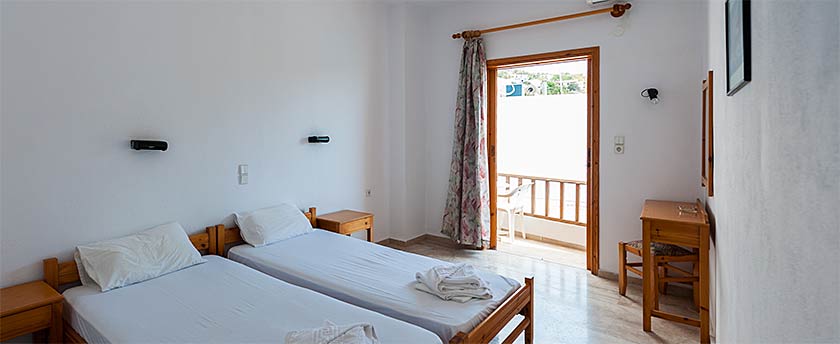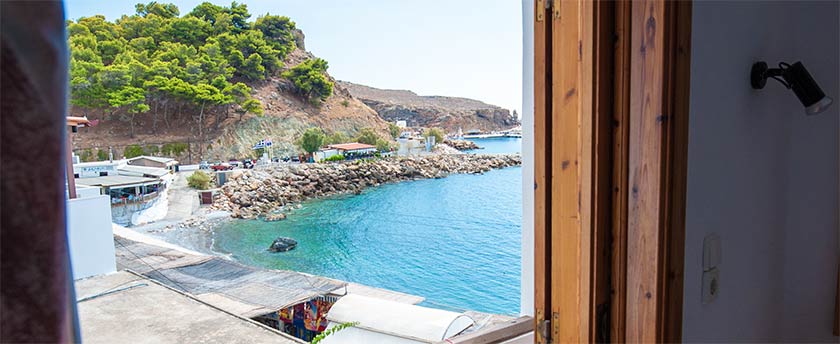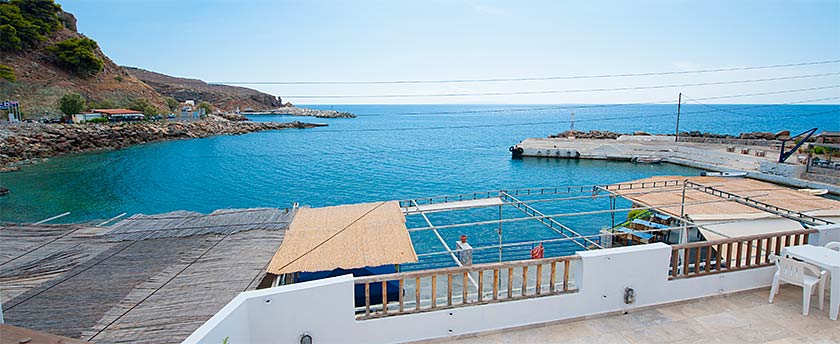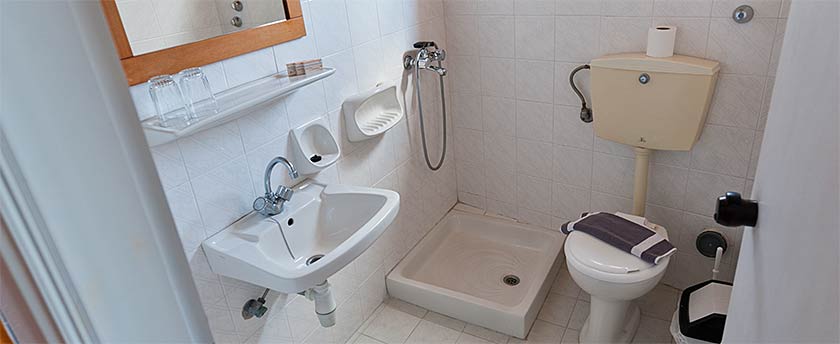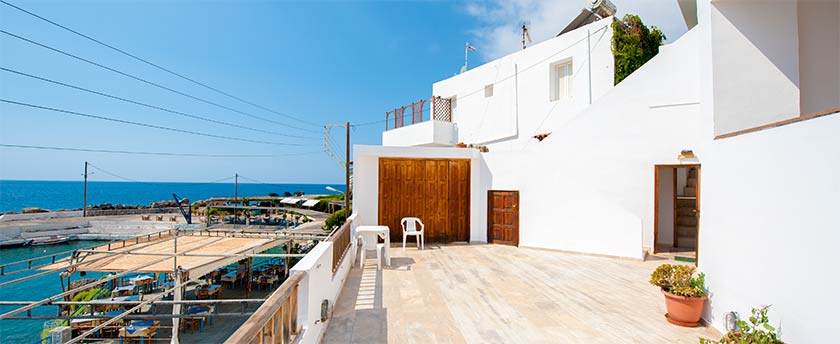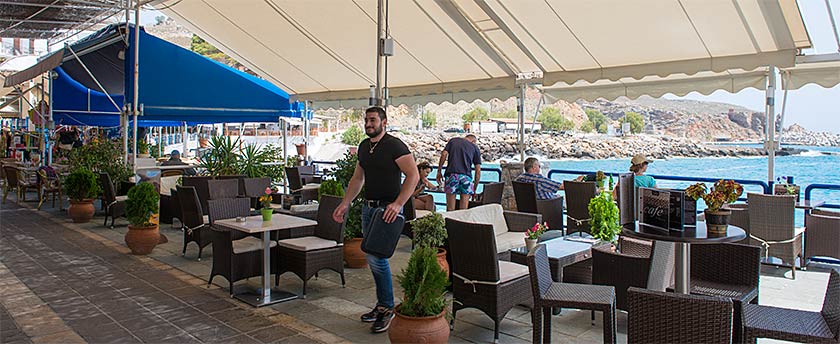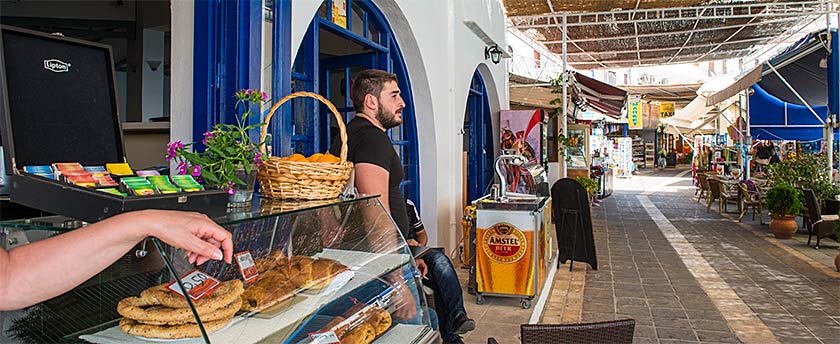 Accommodation
Located directly at the harbour front in Chora Sfakion, southwest coast of Crete island, Hotel Alkyon offers rooms, studios, and apartments with balcony, kitchenette, air conditioning and splendid sea view.
The hotel has its accommodations on the first and second floor, offering a quiet and peaceful atmosphere.
All our rooms have air conditioning and a refrigerator.
Single, double and triple rooms. One-room studios with kitchenette. Two-bedrooms apartments with kitchenette
Private bathroom with shower, washbasin and toilet
Private balcony with table and chairs
Spacious private terrace
Outdoor café with small plates, breakfast and drinks
Hotel lobby with tables and chairs
Air conditioning and refrigerator
Electric water kettle on request
Baby cot on request
Daily room cleaning
Fresh sheets, blankets, and bathroom towels
Free WiFi internet access
Free parking of your car
Bus station, ferry pier, shops, and beaches on short distance (< 100 metres)
Luggage pick-up from ferry or bus
Taxi transfer and hire car on request
Very friendly service by local family